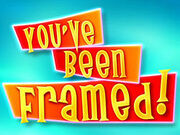 You've Been Framed is another TV Comedy show that began in 1990. In it, the viewers can send in clips of people doing unintentionally something funny and if it gets put on the show, that viewer wins £250. Since 2004, it's been presented by Harry Hill.
Ad blocker interference detected!
Wikia is a free-to-use site that makes money from advertising. We have a modified experience for viewers using ad blockers

Wikia is not accessible if you've made further modifications. Remove the custom ad blocker rule(s) and the page will load as expected.